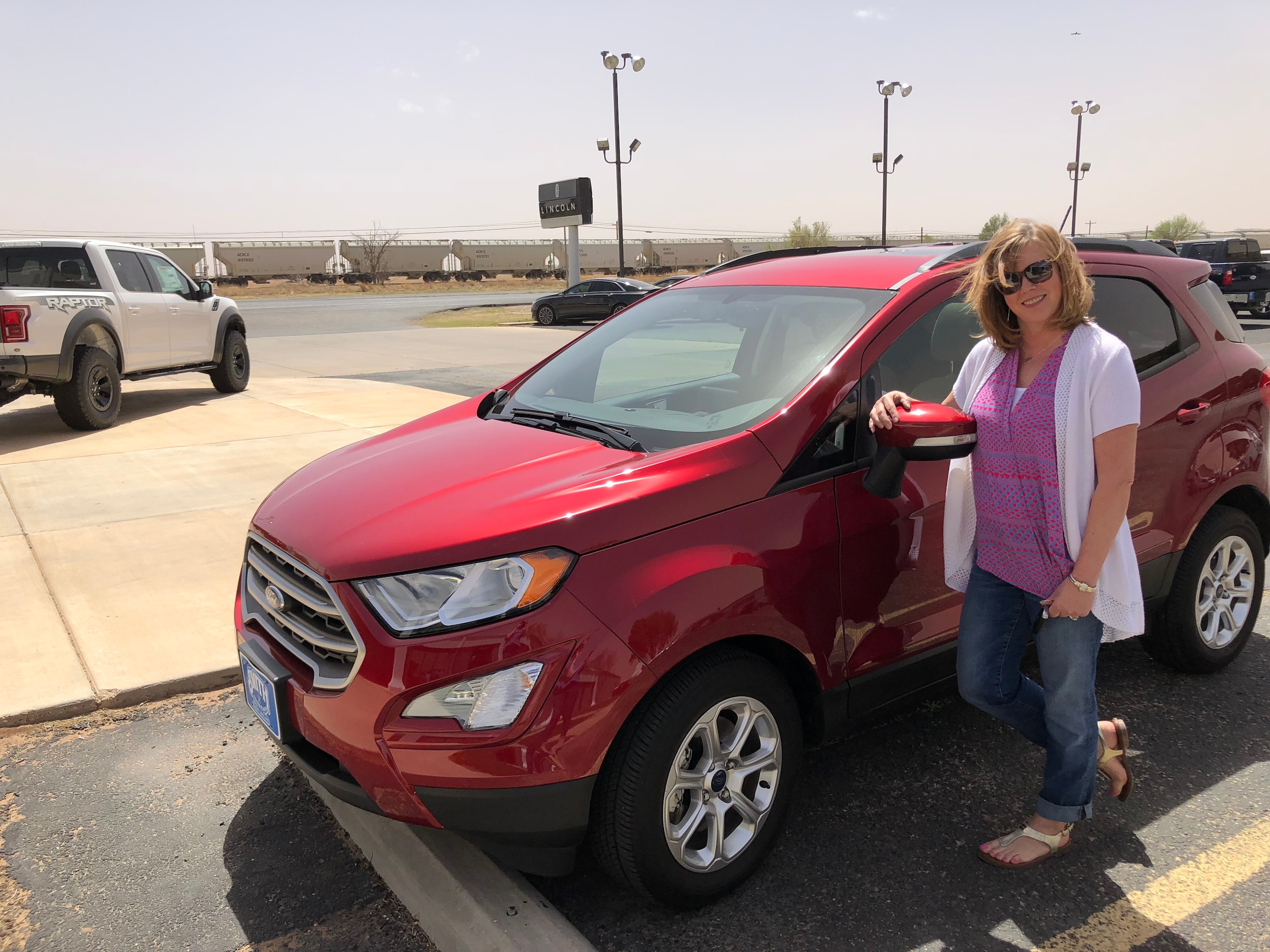 Behind the Wheel with Annette
My friends laugh when I say "I didn't have anything to drive" how does someone with a dealership have nothing to drive? Well today I found myself with nothing to drive at lunchtime. So I called our service department and requested one of our loaner cars. The new 2018 EcoSport SE was available, a perfect opportunity for me to try it out!
One of the first things noticeable is the large display, with Navigation Sync back up camera and more. Next I'm pleasantly surprised with the oomph of this compact SUV. Those who know me know I don't like wimpy cars! Oh, power seat and a sunroof, Meatloaf playing on Sirius XM, I'm having fun driving this one!! I would certainly recommend this one for anyone wanting an around town or commuter car. Comfortable, quiet, and fun! This particular EcoSport is only $20,785* plus taxes & fees. Some buyers will qualify for an extra $1,000 of owner loyalty off!!
But don't take my word for it, come drive it tomorrow during our Drive 4 UR School at Levelland High tomorrow 10am - 1pm.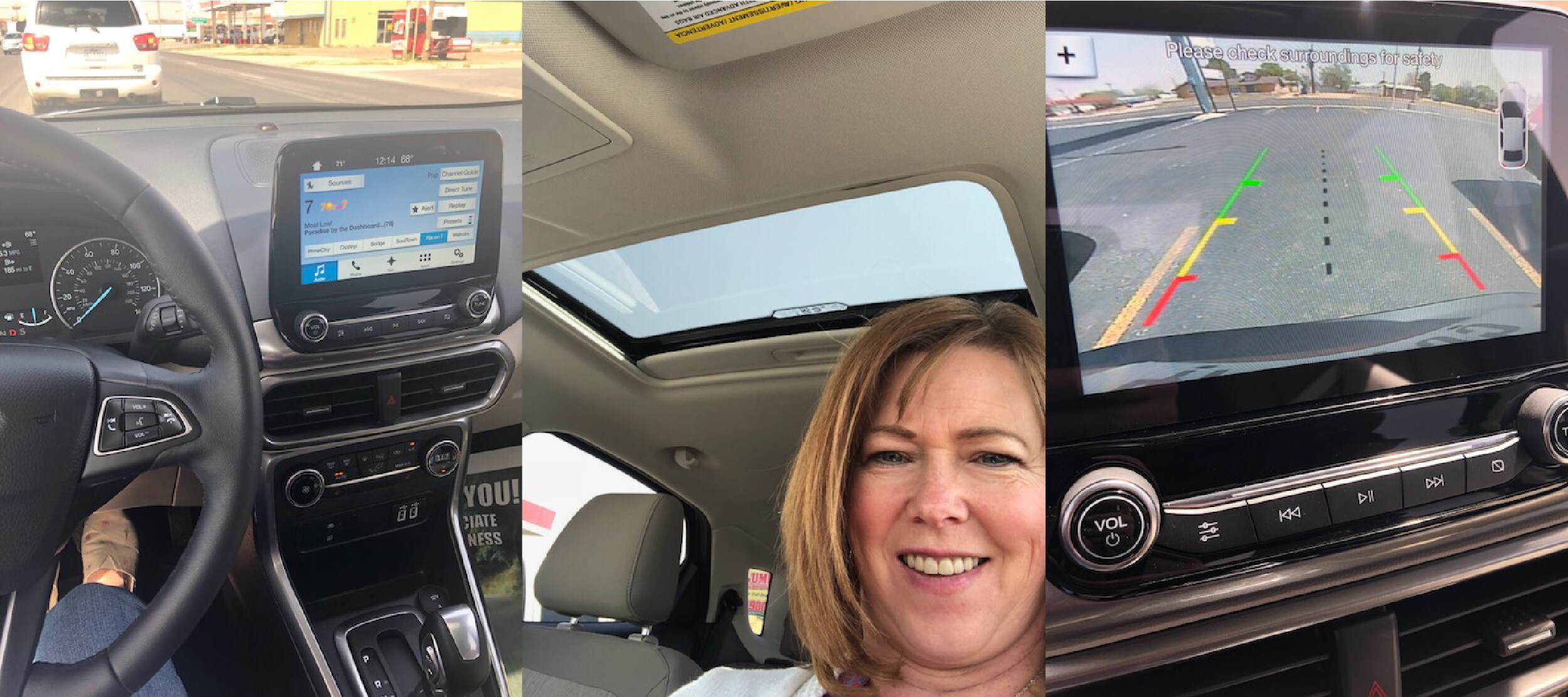 *
MSRP $25590. (1000) customer retail cash pgm#13244 (500) customer bonus cash pgm#13248 (1000) customer fast cash pgm#36530 (2305) SSP discount